If your garage is running short of space, then a mezzanine floor will help you make use of excess headroom, to provide extra storage space without you having to relocate.
Steelgram offer a full mezzanine service, from an initial consultation, to the design, manufacture, and installation of your mezzanine floor.
Cost-effective, minimal disruption, and fast service.
Ideal for private car collectors, museums, and commercial garages.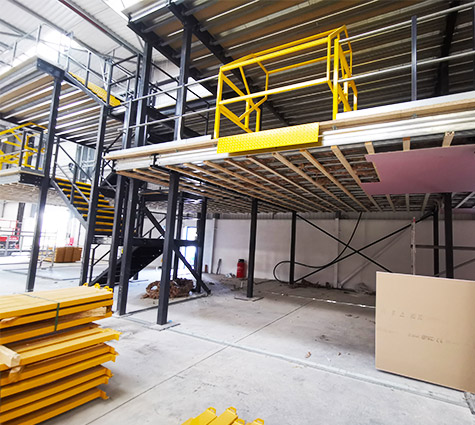 We're based in Sheffield, but serve the entire UK.
Every project is designed from scratch to your specific needs, so click the button below to fill out our quick quote form now:
MEZZANINE FLOOR PROJECT EXAMPLES

Is there a weight limit to automotive mezzanine floors?

Any mezzanine floor should be purpose built for whatever you plan to store on it. Therefore if you have a high weight requirement, we can reinforce the mezzanine floor to meet and exceed that specification, within all safety regulations.