Protective Canopies for Schools
Our canopies have been designed, manufactured, and installed in schools across the United Kingdom, producing playground shelters, outdoor classrooms, and outdoor seating cover that can be utilised all year round.
Utilise previously unused school ground space, by creating an all-weather canopy that unlocks the space potential with minimal investment.
Steelgram Fabrications are fully accredited, with competitive pricing, and a full service solution. Contact us for a free quote today.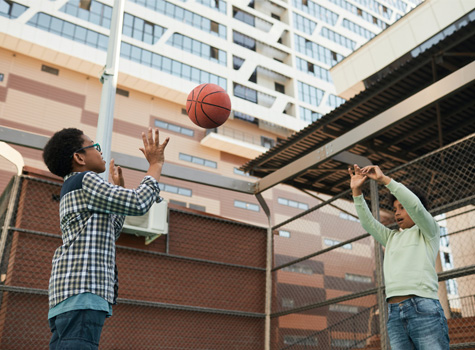 We're based in Sheffield, but serve the entire UK.
Every project is designed from scratch to your specific needs, so click the button below to fill out our quick quote form now:
Why Choose a School Canopy?
Investing in a school canopy can really benefit your pupils and staff in many ways including:
Achieve a free-flow play environment, allowing access to the outside at all times
Create a covered outside space for messy lessons, outdoor eating and storage
Provide versatile shade and shelter in the playground – all our canopies offer high UV protection
Create covered slip-free walkways between buildings
Stop sunlight glare through windows that causes classrooms to become stuffy and uncomfortable
Allow children to let off steam outside, whatever the weather
Provide access to fresh air for staff and pupils
Provide students with an all-weather stimulating outdoor learning environment
Create an outdoor dining or seating area that can be used in any weather

Planning Applications
A canopy, shade sail, or shelter cannot be built without first obtaining approval from the local planning department. In the event that this is required, we will work with you closely to ensure that your planning application is approved.
UV Protection Built-in
All of our school canopies are constructed with high UV protection roofing materials to assist you in ensuring that outdoor play is as "sun safe" as possible, which is especially important during the summer months.