STRUCTURAL STEELWORK, STEEL FRAME BUILDING ERECTION & FABRICATION
Steelgram Fabrications specialise in major fabrication and installation projects of all sizes, with a highly skilled team to take your project from design, to manufacture and construction.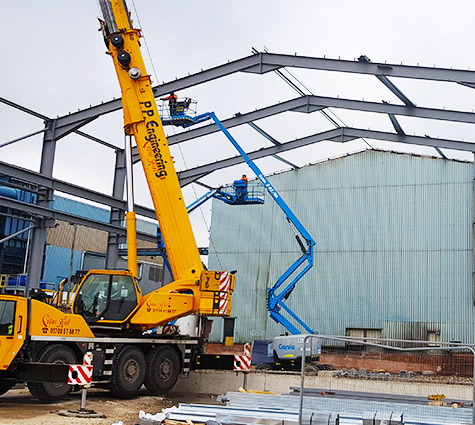 UK STRUCTURAL STEELWORK SUPPLIER
Modifications On and Off Site
Commercial and Industrial Steel Buildings
Complete Steel Fabrications
Finishes: Mild Steel, Stainless Steel and Galvanised
What is Structural Steelwork?
Structural steel and building construction is the process of manufacturing the components and constructing buildings using structural steel parts such as elongated steel beams.
They can be used in steel frame building erection, warehousing, factories, showrooms, sports grounds, and other situations.
We have years of experience offering our clients structural steelwork services from the design stage right through to installation and completion, helping to manage your project and ensure it all goes ahead as scheduled.