Staircases for Mezzanines
Your mezzanine floor might either have a functioning staircase or it can be used as an attractive element that encourages consumers and clients to explore the additional level.
No matter what you require, Steelgram Fabrications are always here to answer your questions and walk you through all of your stair's features, design alternatives, regulations, and needs.
We take care of the design, manufacturing, and installation of your project.
Contact us for a quote today.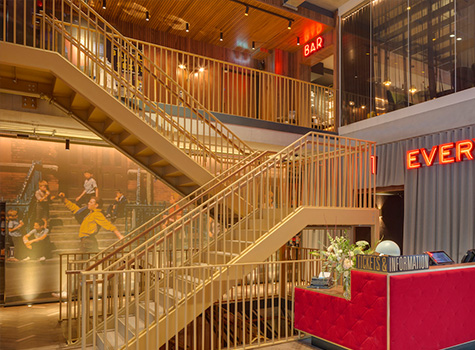 We're based in Sheffield, but serve the entire UK.
MEZZANINE STAIRCASE QUOTE
Every project is designed from scratch to your specific needs, so click the button below to fill out our quick quote form now:
It doesn't matter what you want to do with your stairwell; we've got a design for you. There are several finishes and colours to choose from for our staircases so you can include the appearance and feel of your business into the design. As an alternative to galvanized steel, our stairwells can be powder-coated or given a gloss appearance.
Feature staircases
Feature stairs are the first of the two primary types of staircases we'll examine because they're frequently considered the most visually appealing alternative. In an area where design and aesthetics are critical, you are more likely to recognize an architectural feature staircase in a business or retail mezzanine. That's why unusual colors, styles, and striking variations are likely to be emphasized on the stairwell so that consumers can notice them.
Industrial staircases
Industrial stairways, on the other hand, are often used in places where aesthetics aren't as important. Mezzanines in warehouses and factories, for example, frequently necessitate the use of a flight of steps to get access to the platform below. Having said that, even if a specialty stairway is created, all companies must have a general access stairway.