Edge Protection & Handrails
Edge protection is required on all mezzanine level exposed edges in order to save people from falling from great heights.
A steel railing system is normally attached to the edge of the mezzanine platform and bolted directly to the mezzanine steel structure to provide a safe and secure platform.
Steelgram Fabrication will design, manufacture, and install the edge protection and railings onto your mezzanine floor, taking control of the entire project management process.
Contact us for a quote today.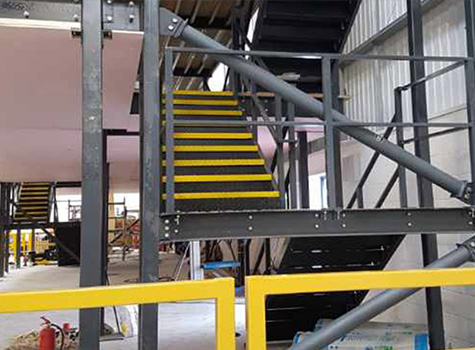 We're based in Sheffield, but serve the entire UK.
Every project is designed from scratch to your specific needs, so click the button below to fill out our quick quote form now: