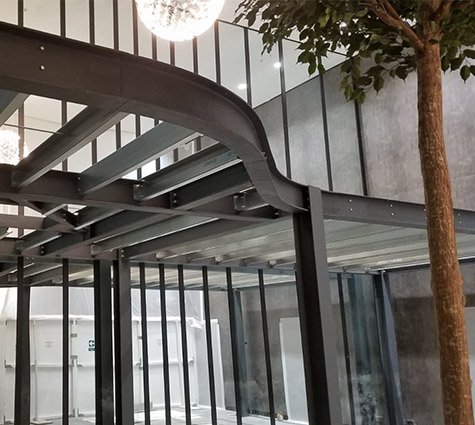 SECONDARY STEELWORK SUPPLIER
Roof Structure Core Covering
Riser Penetrations/Void Infills
What is Secondary Steelwork?
Secondary steelwork consists of either decorative or functional steel structures that are fixed to existing steelwork or architecture.
You may want to sure up your existing building, or add extra steelwork features around an interior element such as a lift or escalator. You may also want a new roof structure of covering, or replacing beams.
Whatever the reason for your additional steelwork, we have a full service offering that'll take you from initial design all the way through to completion.