Custom Steel Companionway Ladders
A Ship ladder (also known as a companionway ladder) is used in locations where you can't have a vertical ladder in place, but you also can't fit a full staircase in either.
They are characterised as a hybrid part ladder part stairs construction, with an angle designed to make them safer and easier to use.
They're commonly used for access and maintenance platforms, both inside factories and on rooftops, as well as used to access roof hatches.
Steelgram have 50 years of experience in steel fabrication, and we will design, manufacture, and install your ship ladders to meet your specific project requirements.
We also provide railings and handrail solutions, alongside assisting in any structural steelwork requirements you need.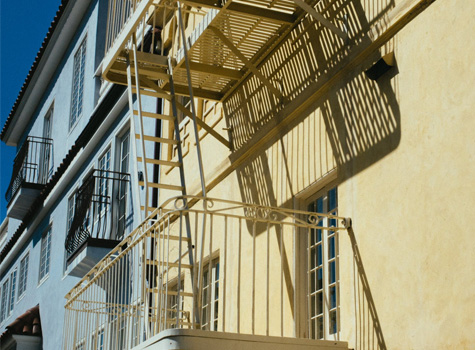 We're based in Sheffield, but serve the entire UK.
Every project is designed from scratch to your specific needs, so click the button below to fill out our quick quote form now: