Mezzanine Floors for Retail
Maximise your available space for sales or storage, with a mezzanine floor from Steelgram Fabrications.
Perfect for large retail outlets and smaller showrooms alike, you can maximise used space without relocating.
We offer a fast installation service with minimal disruption, taking you from an initial consultation, to the design, manufacture, and full installation of your new mezzanine floor.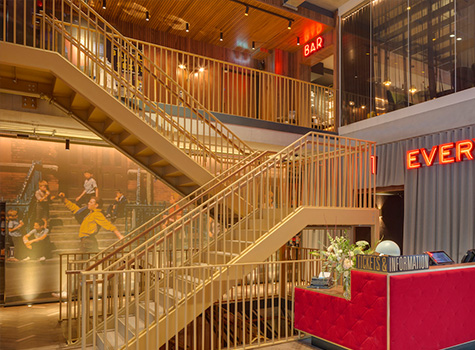 We're based in Sheffield, but serve the entire UK.
Every project is designed from scratch to your specific needs, so click the button below to fill out our quick quote form now:
MEZZANINE FLOOR PROJECT EXAMPLES

What is Mezzanine Retail?

A retail mezzanine floor is an additional floor added to an existing building, but made from a separate steel structure. They can be used to create additional sales space or storage options. They are useful for retailers with unused headroom, allowing them to make use of it without having to relocate.