Free Standing Mezzanine Floors
Choosing a free standing mezzanine floor allows you extra storage both on the floor itself and underneath it.
This is because on a free standing mezzanine, the columns are spaces to allow for full access below it, maximising the storage space you receive.
They're ideal for making use of extra headroom in a warehouse or industrial building, but can also be used for office or retail space.
Steelgram offer a full mezzanine service, from an initial consultation, to the design, manufacture, and installation of your mezzanine floor.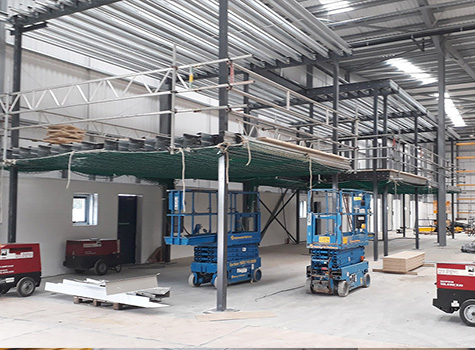 We're based in Sheffield, but serve the entire UK.
Every project is designed from scratch to your specific needs, so click the button below to fill out our quick quote form now:
MEZZANINE FLOOR PROJECT EXAMPLES