Do you have a sports facility that you'd want to turn into a multi-purpose games area? Then the Steelgram Canopy range is the right choice for you!
There are a wide range of external items available to us, including a MUGA pitch canopy that can cover various sports pitch layouts. Sports canopies are designed to provide year-round weather protection for outdoor areas, whether it be from rain or hot sun.
Throughout the United Kingdom, our crew has also installed a large number of canopies and sunshades for primary schools, local authorities, and already-existing play spaces. Due to our team's extensive expertise in a variety of installations, you can be confident that you will receive the best materials and services for the best possible price on your installation.
Steelgram Fabrications are fully accredited, with competitive pricing, and a full service solution. Contact us for a free quote today.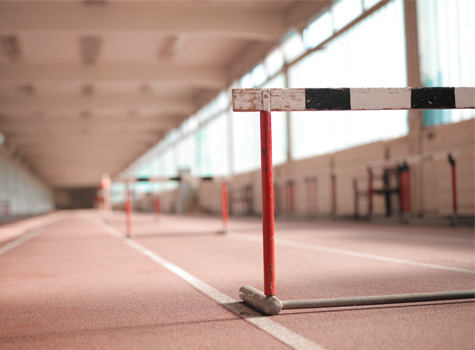 We're based in Sheffield, but serve the entire UK.
Every project is designed from scratch to your specific needs, so click the button below to fill out our quick quote form now:

Why Choose a Multi Use Games Area Canopy?
When you have MUGA covers, you may enjoy year-round air flow since only the shelter covering keeps out inclement weather and other contaminants. There are several advantages to covering your sports facilities, and this is just one of them. By allowing stale air to escape sporting facilities, it is possible to keep indoor spaces dry and fresh.
In a covered MUGA, the open areas get natural light, resulting in excellent light transmission between the two halves. It is possible that the brighter lighting may improve the playing experience for those in the covered MUGA playing space, resulting in a more impressive overall performance.
There is no need to worry about finding a suitable location or formulating a plan depending on the weather conditions because the covered MUGA provides good protection from rain and wind.
There is a large selection of covered MUGA pitch canopy products to pick from in order to fulfil the demands of your organisation and deliver the best covered MUGA pitch canopy solutions available.
It's also a benefit that you may customise your order by selecting from a number of sizes and styles. It's all about you during the design stage, and if you have any requests for changes, we'll do everything we can to make them happen.
What is a Sports Pitch Canopy?

At sports centres, a sports pitch or MUGA cover is a great way to accommodate a variety of activities on the same field while maintaining an attractive look.
This means that the canopies we offer, which shield sports players from the sun and rain, are ideal for a wide range of activities. In addition to providing shade, these MUGA canopies also allow for ventilation because they are only shelters that are placed over already existing spaces.
Outdoor cooling systems are suitable for multi-use games areas (MUGAs) since they benefit everyone who participates in sports such as football and basketball on soccer fields and basketball courts. They may, however, be used in other public places as well, including restaurants.
Construction of outdoor storage areas has been completed with minimal disruption at sports facilities and gyms. We have also worked with golf courses and tourist destinations to develop useful and appealing social areas where visitors can relax and enjoy themselves while the planned installation protects them from the harshest weather.
Our fantastic staff can give free estimations, early consultation with drawing files, project management, as well as complete site surveys. Having a technical consultant involved from the beginning of the design process may frequently enhance the design and prospective architect drawings, as well as other wide-ranging applications.
Because the covered MUGA flooring will go just outside the court perimeters, it will provide a greater playing experience when compared to many enclosed options.