Mezzanine Flooring Solutions
Mezzanine floor systems help you create additional space in your existing building, saving you money and time on a relocation.
They're ideal for warehouses, offices, retailers, garages, factories, and many more businesses.
Steelgram offer a full mezzanine service, from an initial consultation, to the design, manufacture, and installation of your mezzanine floor.
Cost-effective solutions, and a non-disruptive installation service.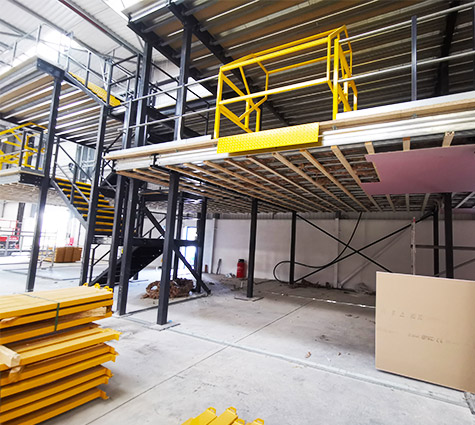 We're based in Sheffield, but serve the entire UK.
Every project is designed from scratch to your specific needs, so click the button below to fill out our quick quote form now:
MEZZANINE FLOOR PROJECT EXAMPLES

Why choose a mezzanine floor system?

The main benefit of a mezzanine floor system is that it makes use of space you're currently not able to use, as it's excess headroom that's out of reach. It also allows you to expand your workable area, without needing to relocate, which could be expensive.